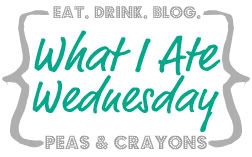 Jumping back on the
What I Ate Wednesday
bandwagon. So let's get a look at my Tuesday eats!
For breakfast a handful of blackberries thrown on top of my cold overnight oats. Delicious.
peanut butter oat shake
before lunch.
Dinner was a simple one, but still so good. A grilled turkey burger topped with mozzarella cheese (so glad I can have cheese again!). A red potato and some grilled asparagus on the side. If you have never tried a little parmesan cheese on top of your asparagus, DO IT. You will love it, it is oh my god amazing.
***What's been your dessert lately, anything yummy?