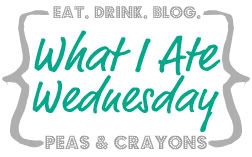 Good moooooooorning everyone. Anyone else having a slow start on this morning? After waking up at 5am for the past couple days, I'm dragging. I can thank the birds nesting in my air condition for the early wake up calls. Chirping is nice, just not at 5am hah.
I did manage to get some good eats in yesterday, which is perfect for
what I ate
this
wednesday
tuesday.
Of course breakfast started off with a nice bowl of cold oats. I guess I should try having them warmed up one of these days ;)
Tuesday ended up being one of those days where I had no idea what I wanted to eat. After searching the cabinets and nothing looking particular appetizing, I settled for tuna. I decided to be adventurous and mix it with mustard.
I have no questions this morning, so you all tomorrow :)